Personal
⚠ (:notitlegroup:) ⚠ (:noright:)
First Things First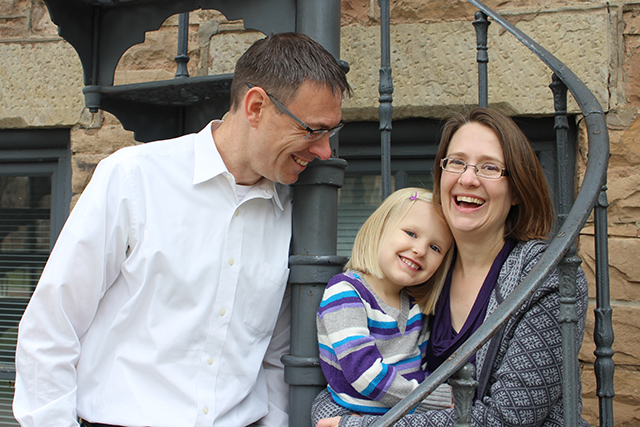 The most important people in my life: my wife, Amy, and my daughters (the newest addition to our family not pictured here).


---
My Hobbies
Travel
Between jobs, academic conferences, summer internships, and the occasional vacation, I've gotten to do quite a bit of traveling in the last several years. At last count, I have lived in eight U.S. states, one Canadian province, and France and have visited or traveled through 35 additional U.S. states, 3 additional Canadian provinces, and 15 foreign countries. ('Through' has to do with a great story about an overnight train and Slovenia. Ask me about it sometime....)
Aviation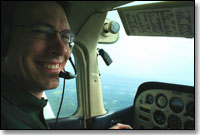 I've wanted to fly for as long as I can remember. In the summer of 2006, I took and passed the FAA private pilot practical exam (single-engine land). I have around 80 hours logged in the Cessna 172, but haven't been able to do much flying since graduating from Georgia Tech and leaving Atlanta. I hope to continue work on earning my instrument rating and building a more substantial number of hours of Pilot-in-Command time once I get more permanently settled.
The Georgia Tech flying club played an enormous role in my earning a license—I literally wouldn't have my private right now if it weren't for the YJFC. The club provided inexpensive airplane rental and ground school courses, and matched me up with a fantastic flight instructor (Yurii Roberts). During my affiliation with the club, I also served as a maintenance crew member for one of our Cessna 152 aircraft, club secretary for the 2005–2006 school year, and interim club president during the summer of 2005.
Music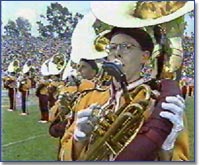 I also enjoy tinkering with various musical instruments to burn off steam. In a previous life, I spent five days a week from August through November hauling 30 pounds of brass up and down a football field. In 1996, the ASU football team did exceptionally well, and I got an all-expenses paid trip to Pasadena in January 1997. Fantastic trip, but the worst 5-1/2 miles of my life. And, yes, that's me. In a beret. On national TV.
I got so caught up in the marching band bit that I also joined the band fraternity, Kappa Kappa Psi, while I was at ASU. I served terms as chapter secretary and Vice-president while active, and am now considered an alumni member of the organization.
Trains (Model and Real-World)
Although my fascination withcars and trucks and things that go can be traced all the way back to my childhood, it always surprises me how many of my CS colleagues seem to share an infatuation with trains, of both the scale-model and real-world varieties. I've really enjoyed getting to experience different modes of getting from point A to point B during my travels, and I'm sure that it's only a matter of time before I uncrate my HO-scale model railroading supplies and try to set up at least a little oval to run around the Christmas tree, if not something more substantive….
---
Me and Social Media
A few quick notes about my current relationship with various social media services. I've been known to occasionally post updates and photos on Facebook. I experiment occasionally with Twitter, mainly during conferences and/or televised political debates. I have a LinkedIn account, but it's really only there so that I can post recommendations for former students and colleagues. There are simply a finite number of profiles that I want to have to create and maintain, and you'll find the salient details of my work persona here, anyway.
Need to get ahold of me? Honestly, e-mail is your best bet.